Your local independent hearing healthcare centre for hearing tests, hearing aids & ear wax removal
Our current opening hours are Mon to Fri 9.00am to 5.00pm.
Closed Saturday & Sunday
Norfolk House, 13 St. John Maddermarket, Norwich, Norfolk NR2 1DN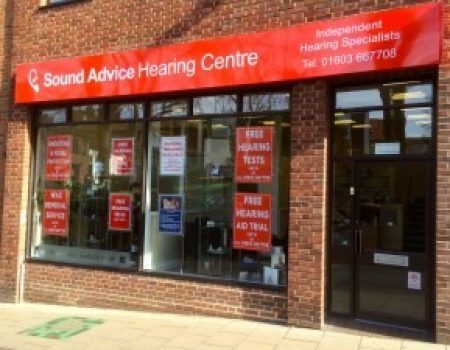 Take the free hearing test
​FREE hearing check also available in all stores
Come and visit us in store
We opened our Norwich hearing centre in 2013 and it has fast become one of our established locations.
Comprehensive free hearing tests
Ear Wax Removal
Maintenance and repair
Tinnitus Advice / Management
Video otoscopy
Speech testing
Speech in noise testing
Extended frequency testing
Noise /sporting protection
Swim/Shoot/Sleep plugs
Free independent advice on all hearing healthcare
There is paid parking in car parks locally;
Multi-storey on Duke Street
Multi-storey on St Giles
Paid single storey parking at St Andrews car park
We will reimburse up to 2 hours of paid for parking with each hearing test or fitting appointment. Please bring your proof of parking or receipt to your visit.
Home visits available*
(*£50 professional fee charged on all home visits, refundable on purchase of all hearing systems.)
Local Day Centres:
We also attend day centres at:
Lords Opticians – 28 High Street, Holt NR25 6BH
Lords Opticians – 14 Garden Street, Cromer NR27 9HN
This helps us provide a more comprehensive and accessible service for those living in and around the North Norfolk Coast.
To arrange an appointment at one of these day centres please  contact the branch on the number above or click on the button below.
Additional Services:
Ear wax removal at our Norwich clinic
Sound Advice Hearing was one of the first private audiologists to offer wax removal services in the UK. Since opening doors in 2013, our Norwich hearing centre has built an excellent reputation for wax removal. 
Although wax plays a vital role in protecting the ear against dirt and bacteria – and in preventing infections – it can build up, causing hearing problems, discomfort and in some cases deafness. When these issues occur, an ear wax removal procedure can help restore aural health. 
At Sound Advice Hearing, we are eminently qualified when it comes to wax removal. Our managing director Paul Scigala has 25 years experience in audiology – and was one of very few audiologists trained as a Clinical Ear Care Practitioner in ear-wax removal. Paul subsequently worked as a BSHAA Clinical Ear Trainer, helping teach other audiologists – so you can rest assured that you're in safe, skilled and experienced hands. 
Even if you're unsure whether you require an ear wax removal procedure, you can always pop into the store for some advice on wax management. Unlike many hearing centres, at Sound Advice Norwich we offer different methods of ear wax removal – including micro-suction, and endoscopic micro-suction as well as the more common irrigation. 
This helps maintain customer satisfaction – as those who feel uncomfortable with water in their ears can opt for a micro-suction procedure, which many find less invasive than irrigation. 
Hearing Aids
At Sound Advice Norwich, we are also proud to offer a wide range of the latest, state-of-the-art hearing aids.
Hearing aids work through an in-built microphone – which amplifies the sounds our ears naturally pick up, making them louder and therefore easier to hear for the auditory impaired. 
They have a wide range of benefits – masking the effects of tinnitus, helping the wearer to locate the direction of sounds, and enabling easier hearing in loud environments. For many, hearing aids take the stress out of processes like talking on the telephone or watching TV. Simply, they help the wearer enjoy crisper, clearer hearing. 
At Sound Advice Norwich, we offer programmable hearing aids – meaning the level of amplification is set specifically according to the wearer's prescription. The technology underpinning hearing aids is always evolving – our latest models come with innovative features like sound smoothing, fall detection and even speech translation. Of course, we offer several different earphone styles to match; so rest assured you won't have to sacrifice comfort or style to enjoy your new clear hearing. 
Plus, with our free trial service you can test out your hearing aid in the places where you'll use it – meaning you can make sure it's right for you, before committing to any purchase. 
Hearing Tests 
Do you feel like your ears have been letting you down lately? If you're struggling to hear on the telephone or make out conversations in loud environments, you may well be experiencing hearing loss. 
There's no need to feel alarmed – at Sound Advice Norwich, we've got you covered. If you're concerned that your hearing may have deteriorated, why not take our three-minute online hearing test and get instant feedback on your ears. 
And if you're not totally happy with the results, simply call 01603 667708 to book a free Hearing Health Check with one of our professional audiologists today. 
Here at Sound Advice Norwich, our hearing assessments last around one hour. We can also provide more comprehensive diagnostic testing if required, including tympanometry, video otoscopy and extended frequency range testing.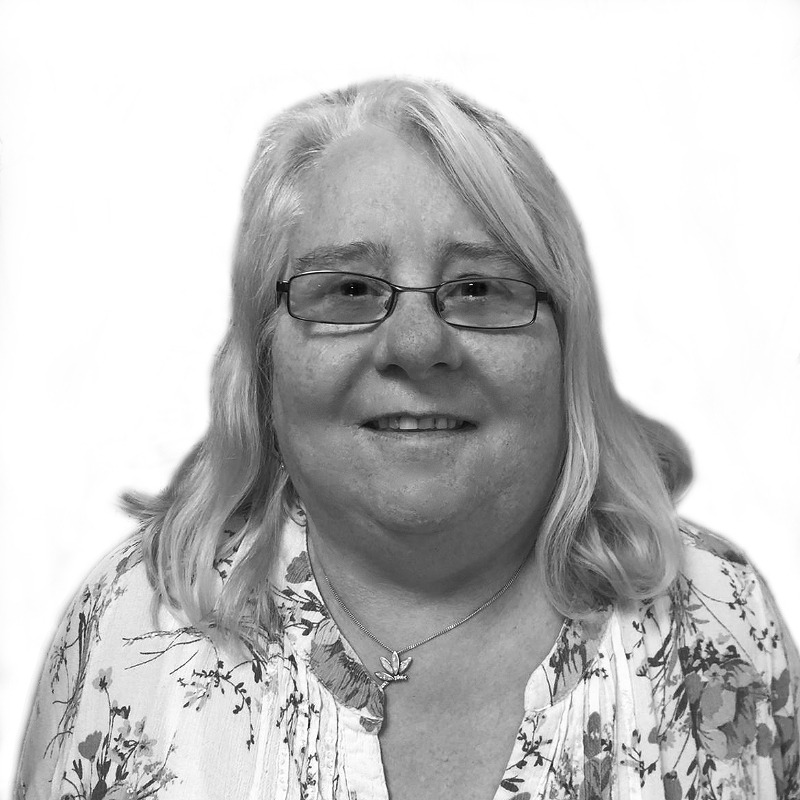 Lorraine Baker
My name is Lorraine and I am 60 something ha! I have been married for 43 years and have 3 sons, 13 grandchildren and 6 great grandchildren! I only have one hobby and that is crafting. I make cards for all occasions and 3D gifts. I like to Rock N Roll and go to 60's weekends twice a year, where I get dressed up in Rock N Roll gear - the skirts, petticoats and sometimes beehive wigs! I love my car which is purple, in fact i love purple full stop. I have worked in the hearing industry for over 13 years, 7 of which have been with Derrick.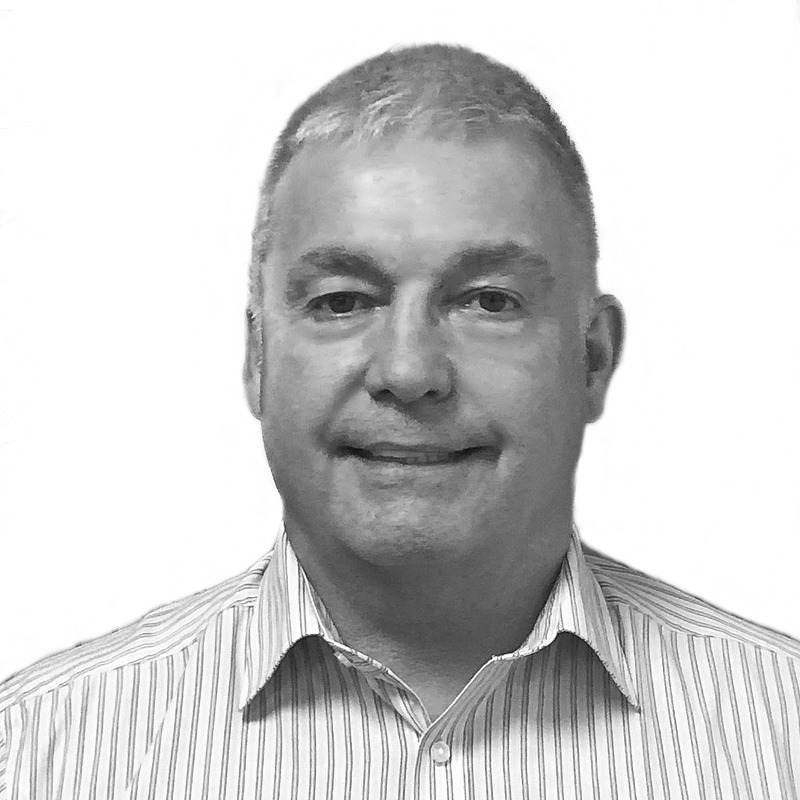 Derrick Soanes
I have been in the hearing industry for over 32 years. I am very passionate about my professional role and am dedicated to helping the hearing impaired gain a better quality of life. I have a good local reputation of providing a first class service and always going the extra mile. I grew up in Norwich and currently live in Taverham. I have a large family which keeps me busy in my spare time. I enjoy football, having played in the local leagues in my younger days and am currently a Norwich City season ticket holder. I enjoy countryside walks, watching television and listening to music. I must confess to enjoying a bit of karaoke after a beer or two, although my neighbours may beg to differ!