Nottingham Hearing Centre
Your local independent hearing healthcare centre for hearing tests, hearing aids & ear wax removal
Please contact us to find out more details and availability.
Closed Saturday and Sunday
Plains View Surgery, 57 Plains Rd, Nottingham NG3 5LB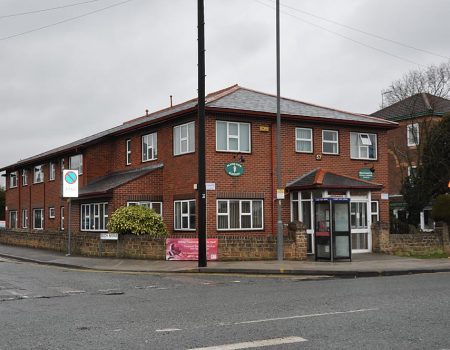 Take the free hearing test
​FREE hearing check also available in all stores
Come and visit us in store
Based in the central Plains View Surgery, our audiologist is available during weekday surgery hours by prior appointment only.
Comprehensive free hearing tests
Ear Wax Removal
Maintenance and repair
Tinnitus Advice / Management
Video otoscopy
Speech testing
Noise /sporting protection
Swim/Shoot/Sleep plugs
Free independent advice on all hearing healthcare
There is free parking on site at the surgery with some additional free parking on Woodborough road if spaces are limited.
Home visits available*
(*£50 professional fee charged on all home visits, refundable on purchase of all hearing systems.)
Local Day Centres:
We also attend day centres at:
Arka Sight Care – 26A Market Place, Kegworth, Derby DE74 2EE
Jaysons Opticians – 21 High Street, Long Eaton, Nottinghamshire NG10 1HY
This helps us provide a more comprehensive and accessible service for those living in East Derbyshire, South Nottinghamshire & North Leicestershire.
To arrange an appointment at one of these day centres please  contact the branch on the number above or click on the button below.
Additional Services:
Ear wax removal at our Nottingham clinic
Sound Advice Hearing was one of the UK's first private hearing centres to offer wax removal services. Our Nottingham clinic has established an excellent reputation for wax removal. 
Ear wax plays an important role in maintaining aural health – protecting the ear from dust and dirt, and helping to ward off infections. However, in some cases excessive ear wax can build up – causing hearing problems as well as discomfort. Issues such as these call for an ear wax removal procedure. 
Sound Advice Hearing Centre Nottingham is one of Nottinghamshire's leading private wax removal clinics. Our staff are eminently qualified: managing director Paul Scigala was among the handful of audiologists trained as a Clinical Ear Care Practitioner in ear-wax removal, and subsequently taught other audiologists as a BSHAA Clinical Ear Trainer. When you choose Sound Advice, you can rest assured that you're in safe, skilled and experienced hands. 
Perhaps you're not sure whether you require ear wax removal? No problem – why not pop into the store and ask our staff for some advice on wax management. Whereas many hearing centres only offer ear wax removal via irrigation, at Sound Advice Nottingham we offer a number of different wax removal procedures – including micro-suction, and endoscopic micro-suction.
This helps us ensure customer satisfaction – as some customers can find the irrigation process a little uncomfortable. Many also reflect that the micro-suction procedure feels less invasive than irrigation. 
So, if ear wax is giving you a headache, why not call us today to discuss your options? 
Hearing Aids
We also stock a wide range of hearing aids, showcasing the latest advances in audio technology. 
Hearing aids work thanks to an in-built microphone – which picks up sounds and amplifies them, making them louder and therefore easier to hear. 
They can help the wearer in a number of ways – as well as enabling easier hearing in loud spaces, they can also make it easier to identify where sound is coming from, and can help to mask the effects of tinnitus. 
At Sound Advice Nottingham, we proudly provide our customers with programmable hearing aids – which are specifically set according to the wearer's prescription. Hearing aid technology is constantly evolving – our latest models come with state-of-the-art features like automatic volume control, digital noise reduction and even speech translation. Of course, we offer a wide range of earphone styles too: so you don't have to sacrifice comfort or style to enjoy your new clearer hearing. 
What's more, with our free trial service you can take your hearing aid home – and test it out in the places where you're going to use it. 
Hearing Tests
Constantly battling with your loved ones over the volume of the TV? Or perhaps you've found yourself saying 'What?' more than you used to. If you're struggling in loud environments, or feel like your hearing's fuzzier than it used to be, you may be experiencing hearing loss. 
There's no need to panic – at Sound Advice Nottingham, we've got you covered. You can easily establish whether your hearing has deteriorated by taking our three-minute online hearing test. 
We'll provide you with instant feedback – if you're not 100 percent happy with the results, just call 01159 517050 to book a free Hearing Health Check with one of our professional audiologists today. 
At Sound Advice Nottingham, our hearing tests usually last around one hour. We also offer more rigorous diagnostic testing if required, with services including video otoscopy, tympanometry and extended frequency range testing.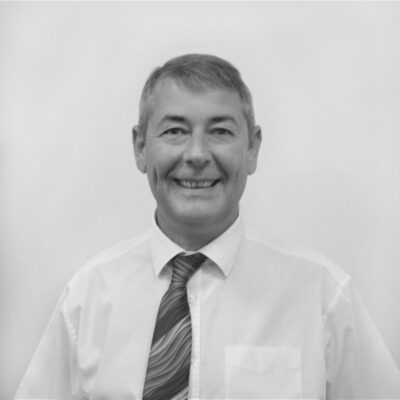 Simon Whipday
I have worked in the hearing industry in some format, including building hearing aids, since 1992. I also have a degree in Audiology. I enjoy, camping, gardening, holidays abroad and I also like to play golf. I am a grandad to a beautiful granddaughter and no one knows I used to play the violin!