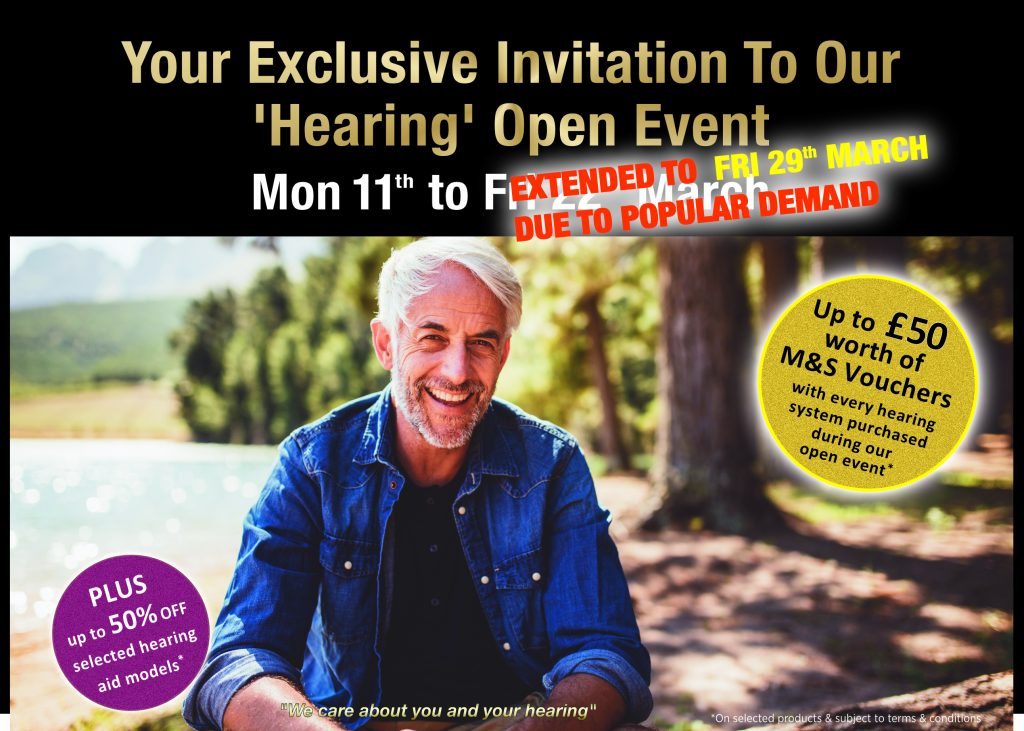 We would like to exclusively invite you to our 'Special Hearing Open Event' to find out more about the latest hearing aid technology and accessories that are new to the market. We have access to all the different manufacturers, unlike some of our competitors. This ensures we are one of the first to receive these new products before they become available to others.
We pride ourselves on providing the best hearing aids available, but guess what? – the technology within them has just got better! Why not make an appointment with your local Sound Advice Hearing healthcare branch, to find out how these technical advancements can take your hearing to a whole new level. Better still! We have a FREE trial offer, giving you the chance to experience and try this new technology along with other not to be missed offers on selected products.
We are also giving away up to £50 M&S vouchers with every hearing system purchased during our event (subject to terms & conditions). Please give your local branch a call to find out more about this exciting event or click the link below. Hurry places are limited! call us a now to make your exclusive appointment. Remember, hearing aids don't make you look old. Not hearing makes you look old.